Surgical Services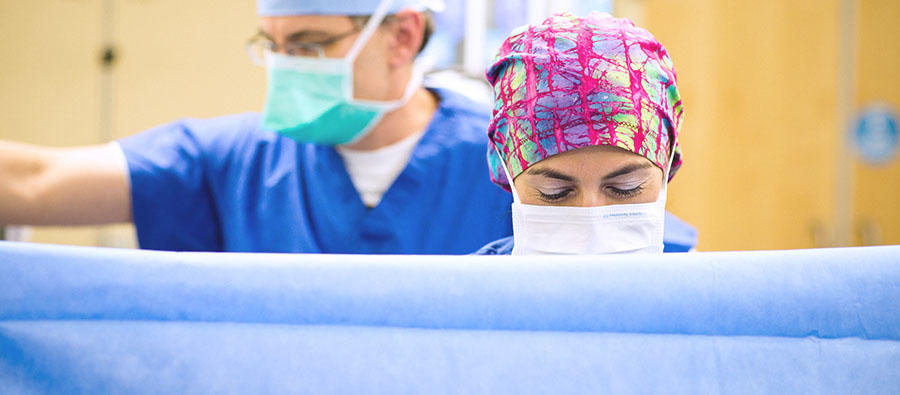 Advanced surgical care, including robotic-assisted technologies
Saint Anne's Hospital's surgical services provide patient- and family-centered care for patients of all ages in inpatient and day surgery settings.
Advanced & General Surgical Services Performed by Certified Surgeons
 
The surgical services team performs thousands of pediatric and adult procedures each year at the following locations:
Saint Anne's Hospital, Fall River
Saint Anne's Hospital Ambulatory Surgery Center, Dartmouth 
Saint Anne's Hospital offers a range of general and specialty surgeries. Many procedures use minimally invasive techniques, including:
robotic-assisted technologies, including the da Vinci® surgical system for general and specialty surgery; Mako® for knee and hip replacement; and Globus ExcelsiusGPS

TM

for spine surgery
laser surgery
laparoscopic procedures
Some of the procedures offered include:
Orthopedic surgery, including Mako® robotic-assisted surgery for partial knee replacement, total knee replacement, and total hip replacement
Breast surgery
Colorectal surgery
Ear, nose and throat surgery
Endoscopy procedures
Hernia surgery
Laparoscopic procedures
Neurosurgery, including spine surgery
Plastic surgery
Spine surgery, including procedures using navigation-guided, robotic-assisted Globus ExcelsiusGPS technology

TM

Urological procedures, including procedures using da Vinci robotic-assisted rechnology
Vascular surgery
Day Surgery Center - Saint Anne's Hospital
With advances in surgical care, many patients can have surgery and return home the same day to recover comfortably in familiar surroundings. Saint Anne's Day Surgery Center features specially designed private pediatric rooms and a multiple-room suite for endoscopic procedures such as colonoscopy.
Inpatient Care
Saint Anne's surgical inpatient unit has been designed to meet the special needs of patients who are hospitalized after surgery, including all private patient rooms, and special touches for families, such as pull-out couches.
Post-Surgical Care
For patients with special post-surgical needs, Saint Anne's offers post-operative care services to promote maximum recovery. These include home care services, comprehensive inpatient and outpatient rehabilitation therapy for adults and children, a multidisciplinary Center for Pain Management, and nutrition services.