Orthopedics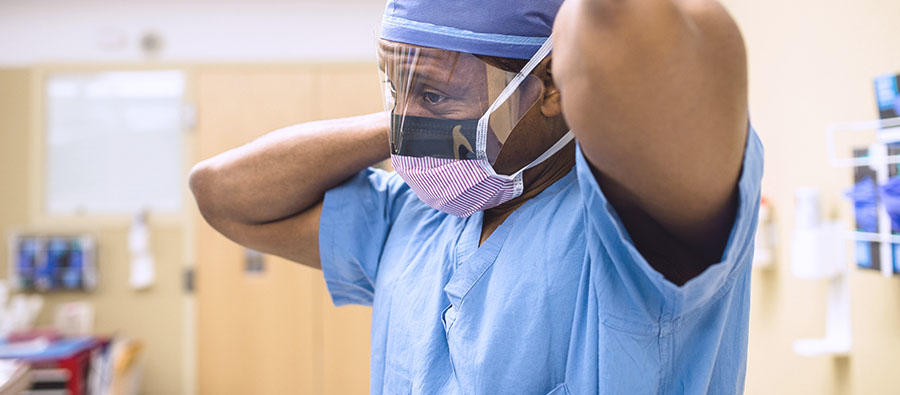 We are here to help you find what you need.
Saint Anne's Hospital's Center for Orthopedic Excellence is committed to providing superior orthopedic care, surgery and comprehensive physical rehabilitation services for patients to help reduce pain, restore motion, and renew lives.
Surgeons at Saint Anne's perform more than 5,000 orthopedic procedures annually at the hospital and our outpatient surgery centers in Attleboro and Dartmouth.
In 2015, Saint Anne's became the first hospital in Bristol County, Massachusetts, to earn the Gold Seal certification by The Joint Commission for hip and knee replacement. In 2016, we became one of just three U.S. non-academic hospitals, and 16 hospitals overall, to earn advanced certification for hip and knee replacement.
Since 2011, Blue Cross Blue Shield has designated Saint Anne's as a "Blue Distinction Center+ for Knee and Hip Replacement" for superior patient outcomes. In addition, orthopedic surgery patients of Saint Anne's have consistently ranked the hospital at the top for patient and family satisfaction.
In 2011, Saint Anne's was the first hospital in Massachusetts to offer innovative, robotic-arm assisted Mako®, which is now available for partial knee resurfacing, total knee, and total hip replacement. To date, our orthopedic surgeons have performed more than 700 Mako® procedures.
Rehabilitation Services
Saint Anne's rehabilitation specialists provide a wide range of services for orthopedic patients, including:
Post-surgical physical and occupational therapy
Specialized therapy for back, hand and upper extremities
Myofascial/craniosacral therapy for treatment of chronic pain
Pediatric physical therapy and occupational therapy by pediatric rehabilitation specialists