Senior Leadership Team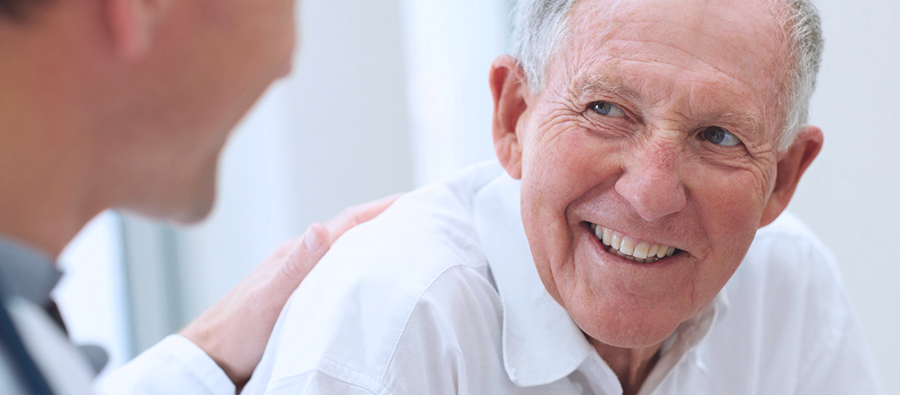 Michael Bushell – President
Named president of Saint Anne's Hospital in 2016, Michael Bushell joined Saint Anne's Hospital in 1999, serving successively as director of finance, vice president of business development, vice president of finance, and chief financial officer/chief operations officer. He previously served as director of budget for UMass Memorial Medical Center and district director of finance for Vencor Corporation (Hillhaven Corporation).
Bushell earned his Bachelor of Science degree in accounting from the former Southeastern Massachusetts University and his Master's Degree in business administration, with concentration in finance, from Bentley College.
An active member in the Healthcare Finance Managers Association and the American College of Healthcare Executives, he is a graduate of the Leadership South Coast program and a board member of the Greater Fall River Development Corporation, Boys and Girls Club of New Bedford, Bristol County Chamber of Commerce, Fall River Office of Economic Development, and the Alyssa E. Correira Memorial Fund. 
Wendy R. Bauer, MSW – Director, Strategic Communications
Director of strategic communications at Saint Anne's since 1998, Wendy Bauer previously was director of marketing, development and managed care at the May Institute. In this position, Bauer served as a project developer/manager for new services, including inpatient adolescent psychiatric units, and the creation of the Fernandes Center for Children & Families at Saint Anne's Hospital.
Previously, Bauer was assistant vice president for marketing, Northeast region, at MENTOR Clinical Care, a rehabilitation and behavioral health care provider with locations in 15 states. She also served as a regional vice president and divisional director at MENTOR where she had a lead business development and operations role for creation of the organization's brain injury rehabilitation services in three states and the creation of specialized services for medically fragile children and dually diagnosed adults. She served as the chair of the Massachusetts Brain Injury Association annual conference and invited presenter at numerous related professional conferences during this time of rapid change in brain injury rehabilitation practices. Bauer began her professional career as the director of an independent living program for young adults with developmental disabilities in California.
Bauer earned her undergraduate degree at the University of California at Berkley and holds a Master's Degree in social work administration from the University of California at Los Angeles.
An avid participant in community organizations, she is immediate past chair and member of the Executive Council of the Women's Fund of Southeastern Massachusetts and a member of the New Bedford Economic Development Council.
Carole A. Billington, RN, MSN, NEA-BC – Chief Operating Officer and Chief Nursing Officer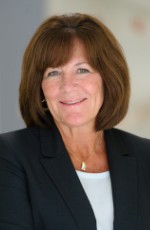 Carole Billington has served in progressively responsible positions across various programs and departments since joining Saint Anne's in 1984 as a staff nurse. She has advanced in various roles, including clinical advisor, clinical resource coordinator, patient care director of peri-anesthesia services, director of surgical services/endoscopy and cardiovascular program, and administrative director of clinical operations.
Named the hospital's chief nursing officer and vice president of patient care services in 2009, Billington assumed the dual role of chief operating officer/chief nursing officer in 2016.
Billington earned her Bachelor of Science degree in nursing at the University of New Hampshire and her Master of Science in nursing from the University of Massachusetts-Dartmouth. Her board certifications include Nursing Administration and Nurse Executive, Advanced.  She is a member of the American College of Healthcare Executives, Sigma Theta Tau International Honor Society of Nursing/Theta Kappa Chapter, the Organization of Nurse Leaders, the University of Massachusetts-Dartmouth College of Nursing Advisory Board, the Bristol Community College Advisory Board, the Salve Regina University Nursing Advisory Board, and the American Organization of Nurse Executives.
John Conlon, DO, MBA, FACOEP, CPE – Chief Medical Officer
Named chief medical officer of Saint Anne's Hospital in 2016, Dr. John Conlon previously served as vice president for medical affairs at Putnam Hospital Center, Carmel, New York, overseeing decreases in length of stay and readmission rates, while also elevating the hospital to the top 10 percent on HCAHPS scores in New York State. Dr. Conlon also has served as the chief of emergency medicine at hospitals in Pennsylvania and New Hampshire and as regional medical director of Correctional Medical Services in Delaware. 
Dr. Conlon earned his Bachelor of Science degree from St. John's University, New York; Master's in Business Administration (with special emphasis on medical management) from the University of Massachusetts-Amherst; and Doctor of Osteopathic Medicine from Philadelphia College of Osteopathic Medicine. He completed residencies in emergency medicine and general surgery at St. Barnabas Hospital, Bronx, New York, and served for 20 years as a commander in the United States Naval Reserve.
Dr. Conlon is a certified physician executive, board certified in emergency medicine, and a Fellow of the American College of Osteopathic Emergency Medicine.
Jason Levine, CPA – Chief Financial Officer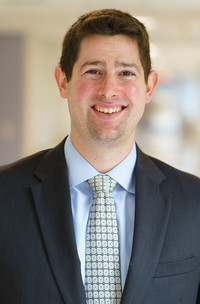 Jason Levine joined Saint Anne's Hospital as Chief Financial Officer in 2019.  Prior to his role at Saint Anne's, Levine was director of finance at St. Elizabeth's Medical Center, in Boston. Previously, he served as lead senior accountant with Steward Health Care, as well as positions with the Clinton Foundation and PricewaterhouseCoopers, LLP.  
A certified public accountant, he is a graduate of the Isenberg School of Management at the University of Massachusetts-Amherst, where he earned his bachelor's degree in Business Administration and master's degree in accounting.