About Us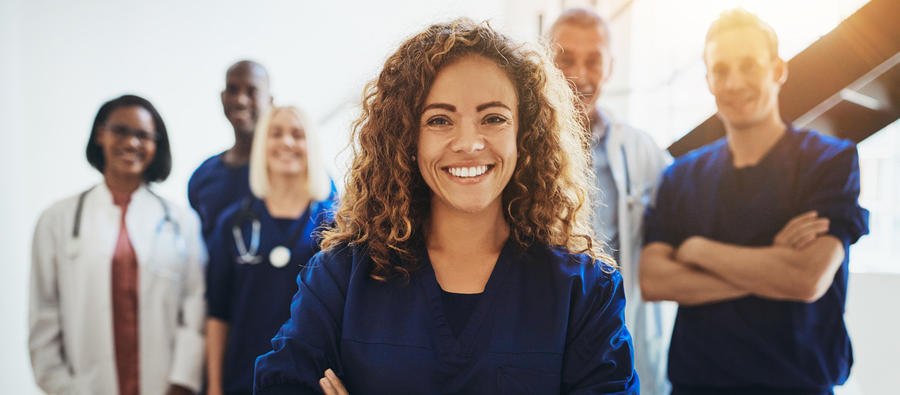 What Should I Know About Saint Anne's Hospital?
Founded by the Dominican Sisters of the Presentation in 1906, Saint Anne's Hospital in Fall River, Massachusetts, is a full-service, acute care Catholic hospital with 211 beds and satellites in Attleboro, Swansea, Dartmouth, New Bedford, and Stoughton, Massachusetts. The hospital provides nationally recognized patient- and family-centered inpatient and outpatient clinical services to patients from surrounding Massachusetts and Rhode Island communities.
In addition to comprehensive diagnostic, medical, surgical, and emergency services, specialty services include our Joint Commission-certified Center for Orthopedic Excellence; Saint Anne's Hospital Regional Cancer Center in Fall River and Dartmouth; the Center for Pain Management; multi-disciplinary Spine Center; and inpatient geriatric psychiatry services at centers in Fall River and Stoughton.
Recent awards and achievements
The Leapfrog Group: Straight A's Hospital Safety Grade 2012-2020 (one of 32 US hospitals to earn Straight A's
Women's Choice Award: America's Best Hospitals for Cancer Care – 2016-2020
Women's Choice Award: America's Best Hospitals for Orthopedics – 2017-2019
Blue Distinction Center for Knee and Hip Replacement (since 2011)
The Joint Commission: Advanced Certification for Knee and Hip Replacement
The Joint Commission: Certification for Spine Surgery
American Society of Gastrointestinal Endoscopy: Endoscopy Center of Excellence
American College of Radiology: Breast Imaging Center of Excellence
Commission on Cancer of the American College of Surgeons: Three-year accreditation with commendation, Saint Anne's Hospital Regional Cancer Center – 2019 
Get with the Guidelines - Stroke Gold Plus Quality Achievement Award, American Heart Association/American Stroke Association – 2018, 2019
Bariatric Surgery Program: Accreditation as a comprehensive center under the Metabolic and Bariatric Surgery Accreditation and Quality Improvement Program, a joint program of the American College of Surgeons and the American Society for Metabolic and Bariatric Surgery – 2019 
Saint Anne's provides the area's largest medical staff, with more than 750 physicians and advanced practitioners. Our medical staff includes more than 150 primary care providers and more than 50 specialties.
Recent Milestones
Since 2011, Steward Health Care has invested more than $136 million in Saint Anne's new facilities and equipment for patient comfort and convenience, including:
State-of-the-art Patient Pavilion with 76 private patient rooms with sleeper sofas and other amenities for family/partner in care
All private patient rooms throughout the hospital
Expanded Emergency Room, with secure six-bed behavioral health suite
Expanded Surgical Center, including new operating rooms and recovery space
Saint Anne's Hospital Regional Cancer Center in Dartmouth, Massachusetts
Robotic-assisted surgical technologies, including Mako for knee and hip joint replacement, da Vinci for general and specialty procedures, and Globus ExcelsiusGPS for spine surgery