Emergency Care
COVID-19 TESTING is not provided in our emergency department for those who do not have COVID symptoms.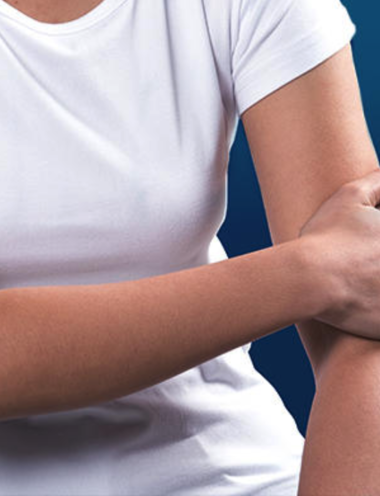 Saint Anne's Hospital's Emergency Room Department, a 13,000-square-foot facility opened in 2011, offers advanced technology and 24-hour emergency care for patients of all ages.
Most Trusted 24 Hour Emergency Room in Fall River, MA 
"Within 15 minutes of arriving at Saint Anne's ER, I had already registered, been triaged, met my tech and RN, seen the physician assistant, and was medicated. Incredulous. ... My doctor is, without a doubt, in the right profession, and I was completely honored to have him as my attending ER physician. ... No ambiguity here - my care was excellent by all those involved with me as their patient. ... Saint Anne's should be extremely proud to have all of the employees choosing Saint Anne's for their employer."
~ A grateful Emergency Department patient
Emergency Room Amenities at Saint Anne's Hospital
Rapid medical evaluation
27 all-private rooms with bedside registration, TVs, and family seating
Six-room private and secure behavioral health suite
24-hour orthopedic coverage
Real-time TeleStroke® expertise for patients experiencing symptoms of a stroke
State-of-the-art computer systems that connect primary care and specialty physicians to Saint Anne's ER
On-site diagnostic and laboratory testing
Advanced technology, including Arctic Sun® for cardiac patients 
24-hour bedside interpreter services for hundreds of languages 
Reserved parking for ER patients in our medical office building lot, adjacent to the ER
If you or someone you know is experiencing a medical emergency, dial 911, or visit the nearest emergency department.
When you arrive at the Emergency Department
We know how hard it can be to wait for care when you are sick or injured. Here's some information to help you understand how we care for patients in the Emergency Department:
English: Seeing the Emergency Room Provider
Portuguese: Consultar O Profissional De Saúde No Serviço De Urgência
Spanish: Consulta Con El Proveedor De La Sala De Emergencias
No COVID Testing for Asymptomatic Patients
COVID-19 testing is not provided in our emergency department for those who do not have COVID symptoms. Click here to find a COVID testing site near you.
---
AFC Urgent Care New Bedford
Urgent Care
119 Coggeshall Street
New Bedford, MA 02746
508-990-1900
Resources
AFC Urgent Care (formerly known as Doctors Express) provides high-quality urgent care. The professional staff of physicians, X-ray technologists and medical assistants are here to take care of all your urgent care needs.

If you or a loved one have any of these symptoms, don't wait. CALL 9-1-1. FACE: Is the person's face drooping? ARM: Does the person have weakness in one arm? SPEECH: Does the person have difficulty speaking? TIME: Time is critical. Call 9-1-1 immediately!