Bariatric Surgery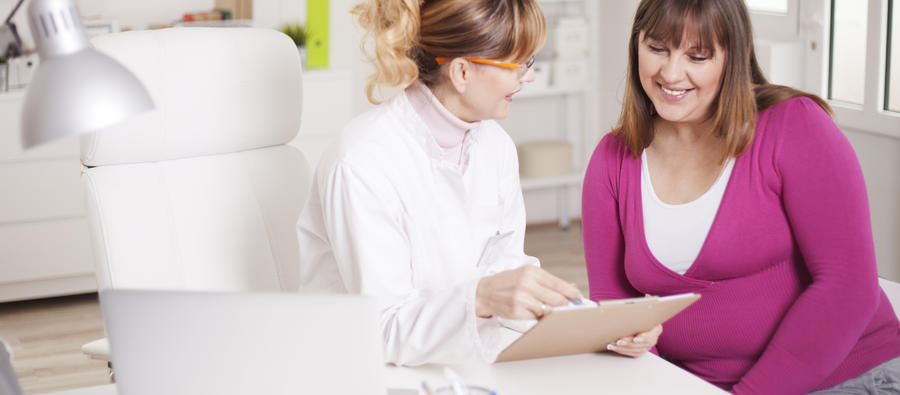 Let us help you on your weight loss journey, every step of the way
At Saint Anne's Hospital, we know that weight loss is hard. That's why our entire team works closely with our patients, providing education about bariatric surgery and supporting each individual every step of the way.
Bariatric Surgery at Saint Anne's Hospital
 
Compassionate, personalized care is the key to successful weight loss. Bariatric surgery at Saint Anne's Hospital in Fall River, Massachusetts, includes regular monitoring to ensure that weight is lost in a healthy and sustainable way. In conjunction with nutritional counseling, we offer surgical and medical options, plus comprehensive support to help our patients lose weight and lead healthier lives, every step of the way. We also are the region's only provider of da Vinci robotic-assisted gastric sleeve bariatric surgery.
Support for you ... before, during and after your weight loss journey
If you're wondering if weight loss surgery may be an option for you: Learn more at one of our free monthly informational seminars - now held online - so you can participate from the comfort of your home. These one-hour programs are led by Matthew LeMaitre, MD, metabolic and bariatric surgery director at Saint Anne's Hospital, and bariatric surgeon Anthony McCluney, MD. Join others just like you and ask your questions! Learn more about our free seminars here.
You also can schedule a consultation in your own home via a "virtual visit." For more information, contact the Fall River office of Drs. LeMaitre and McCluney at 508-672-0483.
If you are scheduled for bariatric surgery, or have undergone a bariatric procedure: Our free monthly support group - also now held online - gives participants the opportunity to learn from our weight loss experts and each other. This group offers vibrant, continuous support for your new lifestyle. This group meets for one hour. See our calendar of monthly support groups here.
Interpreter services are available.
All programs are held at Saint Anne's Hospital. 
Surgical options
Our team of Drs. Matthew LeMaitre and Anthony McCluney, nurses, dietitians, and behavioral therapists who are specially trained in bariatric surgery and weight loss will work with you to determine the best procedure for you, while offering support and encouragement along the way.
Bariatric procedures include:
Gastric sleeve surgery, which is becoming the most common procedure, is now a routine surgery. It takes approximately 45 minutes, is often done in a community hospital, and typically requires a one-night hospital stay. Patients are back to most activities within a week. Gastric sleeve surgery is performed locally at Saint Anne's Hospital. Robotic-assisted gastric sleeve surgery, using advanced da Vinci Xi robotic technology, also is available at Saint Anne's Hospital for qualified patients. 
Gastric bypass surgery involves creating a small pouch from the stomach and connecting the newly created pouch directly to the small intestine. Gastric bypass is performed locally at Saint Anne's Hospital.
LAP-BAND® surgery uses an inflatable silicone device that is surgically implanted around the top portion of the stomach to help a person lose weight. This procedure is available at our sister hospital, St. Elizabeth's Medical Center, in Boston.
Non-surgical options
Non-Surgical Options
If your BMI is between 30 and 35, you may benefit from medical weight loss. For more information, ask your doctor if medical weight loss is an option for you, or call our bariatric program coordinator at 508-235-5305.
Accreditation
Metabolic and Bariatric Surgery Accreditation and Quality Improvement Program  
Saint Anne's Hospital's Bariatric Surgery Program is accredited as a comprehensive center by the Metabolic and Bariatric Surgery Accreditation and Quality Improvement Program (MBSAQIP) certified by the American College of Surgeons and American Society of Metabolic and Bariatric Surgery. The MBSAQIP accreditation sets national standards for bariatric surgery centers with a goal of advancing safe and high-quality care for bariatric surgery patients. This voluntary yet rigorous accreditation process for bariatric surgery centers consists of regularly maintaining specific physical resources, human resources and standards of practice, and reporting these outcomes to the MBSAQIP database. 
What Our Patients Are Saying
Hear what some of our bariatric surgery patients have said about their experiences:

April Alves:
"What have been the best parts of my weight loss experience? 'WOW!', 'You look great!', 'That dress looks great on you!', and other exclamations others have said to me. Another is how good I feel. I walk at least 50 minutes a day, five days a week. My energy, stamina, and positivity are sooooo much better!"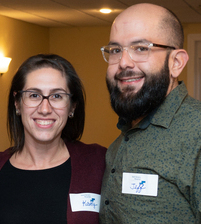 Kathy and Jeff Medeiros:
"For anyone considering weight loss surgery, you need to be mentally ready to make huge lifestyle changes and use the surgery as a tool. We had the advantage of doing it together. We both understood what each other was going through and we had constant support."