Radiation Oncology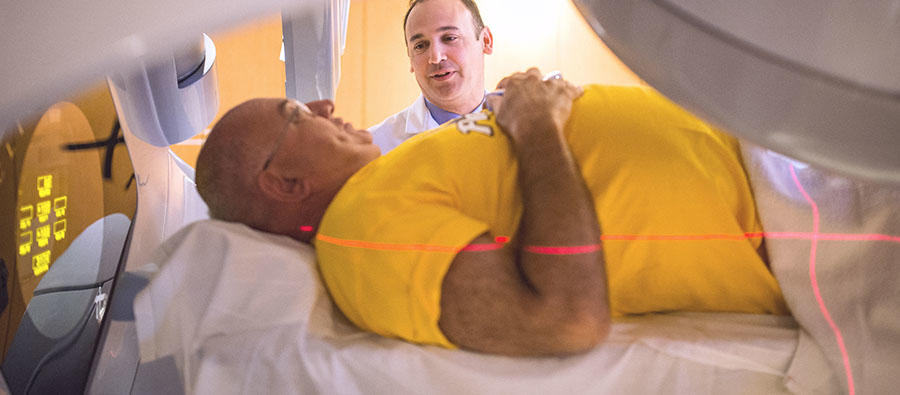 We are here to help you find what you need.
The Radiation Oncology department at Saint Anne's Hospital is recognized as a leading provider of high-energy external beam radiation and advanced brachytherapy cancer treatment programs.
Our board-certified radiation oncologists are affiliated with Brigham and Women's Hospital, with faculty appointments at Harvard Medical School.  They work closely with a team of medical physicists, dosimetrists, radiation therapists and registered nurses to provide comprehensive, personalized care.
The radiation oncology staff includes:
Medical physicists
Medical dosimetrists
Radiation therapists
Radiation therapy nurses
Certified research nurse
Our radiation oncology program is accredited by the American College of Radiology.
Our Team
Raymond L. Dugal, MD
Radiation Oncology
Michele Albert, MD, FRCPC
Radiation Oncology
Jacqueline E. Tan, MD
Radiation Oncology
Jason H. Lee, MD
Radiation Oncology
Resources
Meet Our Radiation Oncology Specialists

Learn about our radiation therapy capabilities, provided by board-certified and fellowship-trained radiation oncologists who are affiliated with Brigham and Women's Hospital, Dana-Farber Cancer Institute, and Harvard Medical School. We offer the region's most extensive array of radiation therapies at our locations in Dartmouth and Fall River.

Senior Adult Oncology Program Brochure

Older adults requiring cancer care often have needs unlike their younger counterparts. Deciding on a plan of care involves input from the Senior Adult Oncology team, as well as the patient and, if desired, family members.