Medical Oncology & Hematology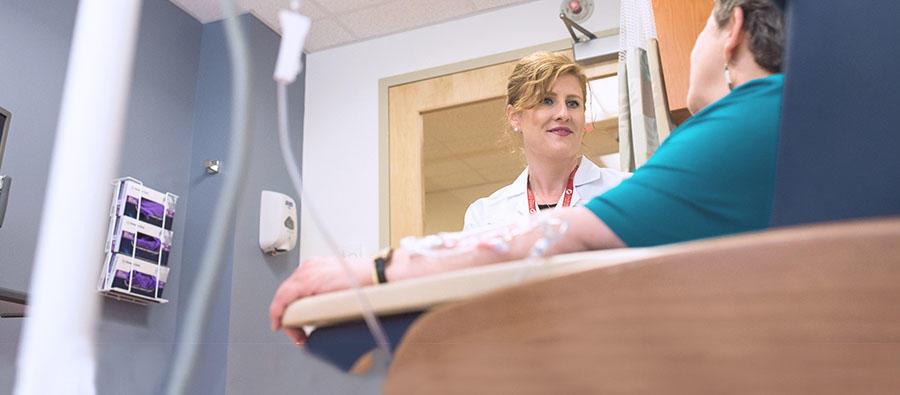 We are here to help you find what you need.
Saint Anne's Hospital Regional Cancer Center delivers the latest medical oncology and hematology care, including chemotherapy, biological and other targeted therapies, hematology services, access to national clinical trials, and support services.
Medical Oncology & Hematology at Saint Anne's Hospital
We offer these therapies and services to patients and families in the Greater Fall River and Greater New Bedford areas.
The center's medical oncology and hematology medical staff consists of a team of highly trained physicians. In addition, our registered nurses trained in medical oncology are among the region's most accomplished nurses in the field of cancer care. They maintain extensive training in the administration of chemotherapy, and many have earned prestigious oncology-certified nursing (OCN) certification. The national OCN designation, awarded to registered nurses by the Oncology Nursing Certification Corporation, signifies advanced cancer care knowledge and practice.