Pulmonary Care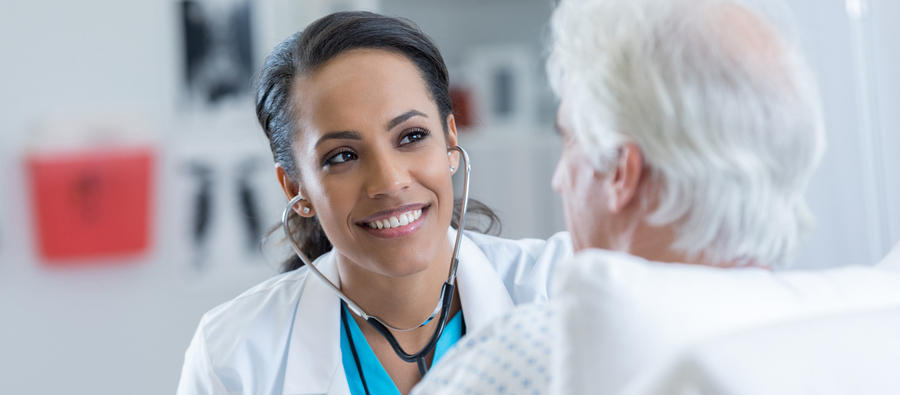 Let us help you breathe easier
Saint Anne's Hospital's pulmonary medicine team addresses a wide range of lung and chest conditions, including shortness of breath, asthma, chronic obstructive pulmonary disease, bronchitis, and emphysema.
Pulmonary Care and Thoracic Surgery at Saint Anne's Hospital 
Our team of pulmonary specialists, critical care intensivists, thoracic surgeons, respiratory therapists, sleep medicine specialists, and patient navigator for lung care work together to address conditions of the lungs and airway.
Our Specialties
Breathing-related Sleep Disorders
Our Center for Sleep Medicine provides the latest technology to assist in diagnosing and treating a range breathing-related sleep disorders, such as sleep apnea.  We conduct comprehensive overnight studies in comfortable private rooms featuring flat screen televisions, Posturepedic mattresses, and private bathrooms with showers. 
Expert Diagnosis, Treatment and Surgical Care for Thoracic Disorders
Our team provides high quality medical and surgical care, utilizing the latest technology, for patients with a variety of thoracic (chest and lung) conditions. 
We provide access to the full spectrum of advanced techniques, including video-assisted thoracic surgery (VATS), bronchoscopy and endoscopy.
For patients with lung and chest conditions, our physicians have access to highly trained and experienced Steward Health Care specialists, including pathology, pulmonology, radiation and medical oncology, gastroenterology, and interventional radiology, for comprehensive, fully integrated care.
In addition, our patient navigator for lung care works closely with patients and their families to access, plan, and understand their care. 
Conditions
Shortness of breath
Asthma
Chronic obstructive pulmonary disease (COPD)
Pulmonary fibrosis
Bronchitis
Emphysema
Interstitial lung disease
Lung and thoracic cancers
Treatments
Respiratory therapy
Interventional pulmonology
Microwave ablation for pulmonary nodules
Pulmonary function testing
Sleep medicine