Thoracic Surgery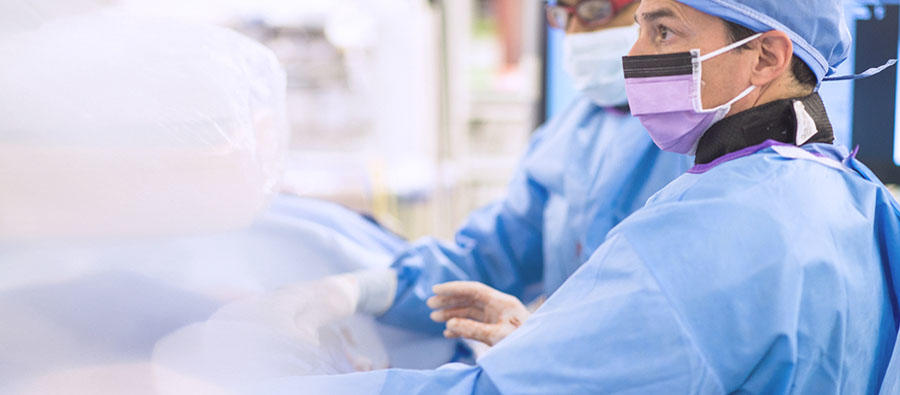 We are here to help you find what you need.
The thoracic surgery team at Saint Anne's Hospital provides high quality surgical care, utilizing the latest technology, to patients with a variety of thoracic disorders.
Thoracic Surgery at Saint Anne's Hospital
 
Our world class thoracic surgeons specialize in surgery of the chest, including surgery on the lungs, the esophagus, and the heart. We provide access to the full spectrum of advanced techniques, including video-assisted thoracic surgery (VATS), bronchoscopy, endoscopy, and placement of tracheobronchial and esophageal stents.
Unique cooperation among the various specialists at Saint Anne's Hospital with access to the resources of Steward Health Care (including pathologists, pulmonologists, medical oncologists, radiation oncologists, gastroenterologists and interventional radiologists) allows for a multidisciplinary approach to thoracic disorders and comprehensive, fully integrated care.
Some of the common conditions and diseases we are able to treat include:
Lung cancer
Esophageal cancer
Mesothelioma
Swallowing difficulties
Emphysema
Hiatal hernias
Gastroesophageal reflux disease
Meet Dr. Laurie Reeder, thoracic surgeon, below:
View Dr. Reeder's profile on DoctorFinder.
View a brief video with Dr. Reeder.