Wound Care Center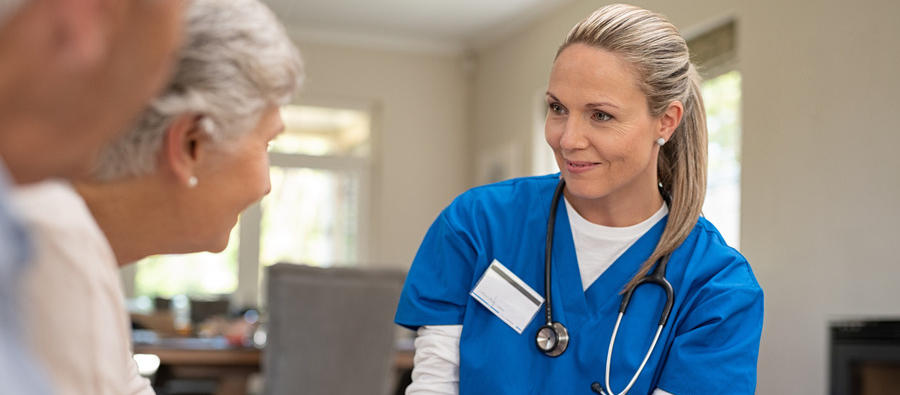 Comprehensive wound care for patients of all ages
The Wound Care Center of Saint Anne's Hospital offers a comprehensive treatment program for patients of all ages who have chronic wounds caused by diabetes, poor circulation, or other conditions, utilizing advanced techniques from a team of wound care specialists.
Wound Care Center at Saint Anne's Hospital
 
Please note: Our department is located at Saint Anne's Hospital Medical Office Building, 851 Middle Street, Suite 3500.  
---
The experienced medical staff designs and implements individualized treatment plans in conjunction with each patient's referring physician to help with the recovery of conditions such as:
Diabetic/neuropathic wounds
Wounds resulting from trauma
Vascular wounds/lower leg ulcers
Pressure ulcers/bedsores
Surgical dehiscence
Cancer wounds
Other non-healing wounds
Saint Anne's offers a wide variety of treatment options for non-healing wounds, including:
Complete medical history and wound assessment
Coordination and referral for nutrition evaluation, and other therapies and home care services
Debridement and surgical intervention
Diabetic education
Doppler ultrasound
Infectious disease management
Laboratory evaluation
Negative pressure wound therapy
Nuclear medicine and radiology
Nutritional management
Pain management
Patient and caregiver education
Vascular evaluation, including MRI/MRA
Wound protection and management
Patients who need hyperbaric oxygen therapy are treated in coordination with Morton Hospital in Taunton.
Resources
Senior-friendly care: Nurses Improving Care for Healthsystem Elders (NICHE) Distinction

Since 2015, Saint Anne's Hospital has been designated as a Nurses Improving Care for Healthsystem Elders (NICHE) site. The largest geriatric nursing program available, NICHE is the only international designation indicating a hospital's commitment to elder care excellence and patient-centered care for older adults. Through our participation in the NICHE program, we are able to offer evidence-based, interdisciplinary approaches that promote positive experiences for the older adults in our care, that, in turn, lead to greater satisfaction rates for our patients and their families. Saint Anne's is one of just 16 Massachusetts hospitals, and the only hospital in our region, to earn this senior-friendly designation.

Saint Anne's Hospital Wound Care Center

To learn more about how you or a family member can cope with a non-healing wound, download our brochure.