Rehabilitation Services
Rehabilitation is an important step in the continuum of care provided for both children and adults.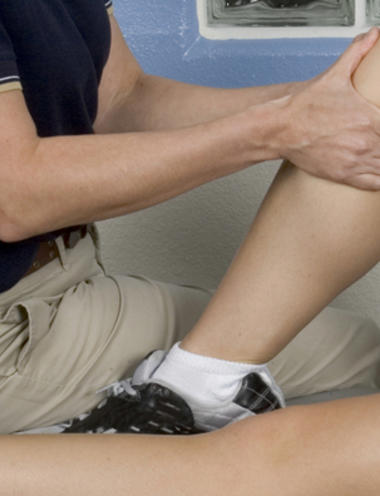 Physical Therapy & Rehabilitation at Saint Anne's Hospital
Saint Anne's rehabilitation services include physical, occupational and speech-language services for adults and children.
Our expert rehabilitation services can help each patient maximize abilities, lessen pain, and learn to manage a wide range of conditions.
Saint Anne's individualized rehabilitation programs, using the latest treatment therapies, are tailored for patients who have had surgery, accidents, strokes, illnesses, or conditions that affect movement, daily function, cognition, swallowing, and/or language.
Our specialties include:
Stroke rehabilitation
Orthopedic rehabilitation, ranging from minor fractures to total joint replacement
Certified hand therapy for injuries and conditions of the hand, wrist, elbow and shoulder
Lower back and neck pain, including craniosacral therapy
Vestibular rehabilitation therapy for treatment of acute or chronic dizziness, vertigo and other conditions of the inner ear
Rheumatoid arthritis
Hearing screening
Swallowing and feeding (often following a stroke). This may include VitalStim® therapy.
Communication disorders
Rehabilitation services for children, including physical therapy, occupational therapy, speech-language therapy, and specialized therapies, are provided by our pediatric specialists with the Fernandes Center for Children & Families. Services include evaluations, treatments, and school consultation as needed.
---
Adult Outpatient Rehabilitation
508-646-9470
222 Milliken Boulevard
Fall River, MA 02721
Pediatric Rehabilitation
508-235-5285
Fernandes Center for Children & Families
222 Milliken Boulevard
Fall River, MA 02721