Gynecology Services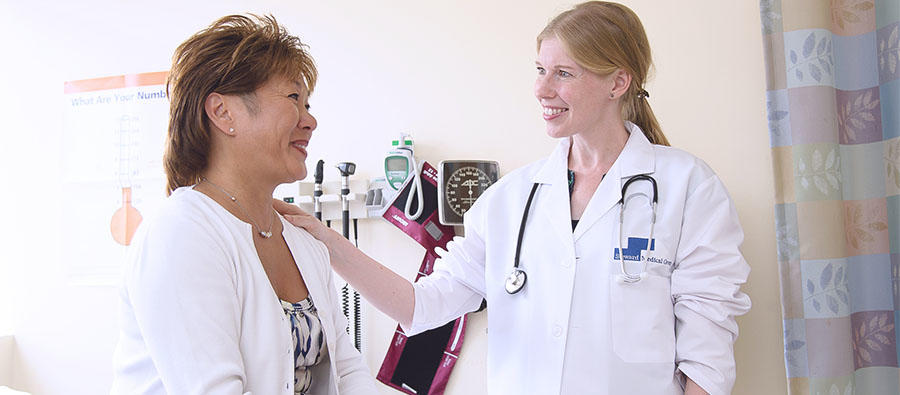 We are here to help you find what you need.
Urogynecology focuses on helping women relieve the symptoms associated with weakening of the pelvic floor muscles, urinary incontinence, frequency and/or urgency.
Gynecology Health Services at Saint Anne's Hospital
Pelvic floor problems can affect women of all ages – from the stresses of childbirth to changes associated with active lifestyles, menopause, infection, surgery, or general muscle weakening. By using the most effective diagnostic and therapeutic techniques available, our urogynecology services provide a comprehensive evaluation of the problem and an effective treatment plan.
Our team consists of clinicians specifically trained in the care of women's pelvic floor issues. These include a gynecologist with advanced training in urogynecology, registered nurses, and physical therapists with advanced training in pelvic floor rehabilitation.
Treatment options for pelvic floor dysfunction include:
Urodynamic testing to assess the type and causes of urinary problems
Behavior modification
Bladder re-training
Biofeedback training to increase strength, endurance, coordination and timing of pelvic floor muscles by a qualified physical therapist
Non-invasive pelvic support devices
Medical therapy
A broad range of surgical corrective procedures ranging from minimally invasive and laparoscopic repairs, including transvaginal taping (also known as TVT), to complete pelvic support reconstruction
Our Team
Elizabeth Lokich, MD
Gynecologic Oncology
Resources
Looking for More Control...of Your Bladder?

Take our questionnaire to see how bothered you may be by some bladder symptoms. Some people are bothered by bladder symptoms and may not realize that there are treatments available for their symptoms.