Pain Management Specialist Stanley Konieczny, DO, Joins Saint Anne's Hospital Medical Staff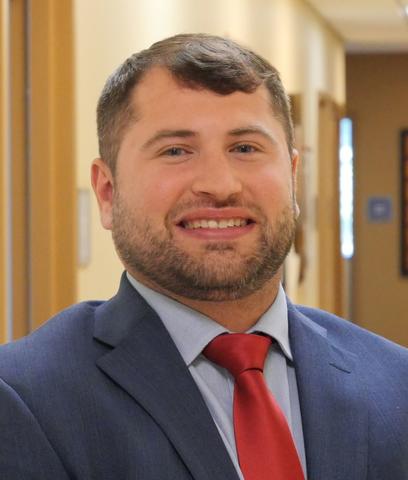 Fall River, MA – Stanley Konieczny, DO, a specialist in pain management, has joined the medical staff of Saint Anne's Hospital's Center for Pain Management.
As a pain medicine specialist, Dr. Konieczny focuses on treating acute and chronic pain by using leading-edge and minimally invasive procedures to reduce suffering and improve quality of life. His clinical interests include spinal cord and dorsal root ganglion stimulation to treat chronic back and extremity pain, as well as other types of chronic neuropathic pain. He performs minimally invasive procedures, such as joint injections, sacroiliac injections, bursal injections, Botox injections, epidural steroid injections and selective nerve root blocks, and radiofrequency ablation.
A graduate of the University of New England College of Medicine in Biddeford, ME, Dr. Konieczny completed his residency in anesthesiology at the University of Massachusetts Medical Center. He also completed a fellowship in interventional pain management at NYU Langone Health in New York City. He is a member of the American Society of Anesthesiology, American Society of Regional Anesthesiology and Pain Medicine, and the American Society of Interventional Pain Physicians.
A member of Steward Medical Group, Dr. Konieczny is accepting new patients at the hospital's Center for Pain Management in Swansea. For more information, call the Center for Pain Management, 508-675-5640.
About Saint Anne's Hospital's Center for Pain Management
Since its inception in 1994, the Center for Pain Management at Saint Anne's Hospital has grown to become the region's most experienced program for the treatment of chronic pain. It offers state-of-the art medical and interventional care that incorporates advanced medical, psychological and lifestyle approaches to eliminating or reducing chronic pain. Specialists treat a wide range of chronic conditions, such as back pain, post-herpetic neuralgia, cancer-related pain, post-laminectomy pain, chronic neck pain, post-mastectomy pain, diabetes-related pain, post-operative pain, fibromyalgia, post-thoracotomy pain, HIV-related pain, intercostal neuralgia, ischemic-related pain, neurogenic pain, and myofascial pain. Learn more about the Center for Pain Management at saintanneshospital.org/pain-management.
About Saint Anne's Hospital
Founded by the Dominican Sisters of the Presentation in 1906, Saint Anne's Hospital in Fall River, Massachusetts, is a full-service, acute care Catholic hospital with 211 beds and satellite locations in Dartmouth, Attleboro, Swansea, and New Bedford, Massachusetts. A member of Steward Health Care, Saint Anne's provides nationally recognized patient- and family-centered inpatient care and outpatient clinical services to patients from surrounding Massachusetts and Rhode Island communities.
In addition to the Center for Pain Management, Saint Anne's key services include the Center for Orthopedic Excellence; bariatric surgery; multiple robotic-assisted surgical capabilities, including orthopedic surgery, spine surgery, bariatric surgery, and general surgery; Saint Anne's Hospital Regional Cancer Center; two ambulatory surgery centers; and inpatient geriatric psychiatry services. In addition to earning the Leapfrog Group's "Straight A's" for patient safety since 2012 and its "Top Hospital" award for 2021, Saint Anne's has earned national recognitions for cancer care, orthopedic surgery, spine surgery, bariatric surgery, stroke care, and patient experience.