What is Patient Experience?
Your patient experience is not just about your medical care.  Everything that happens while you're at the hospital affects your experience, such as:
Having your doctor or nurse clearly explain your care to you and your family
Receiving help when you need it
Getting answers to your questions about medications
Having a clean room
Sleeping well at night because it's quiet
Understanding what you need to do at home to recover
Our Patients Give Us Top Marks in Patient Experience
Our patients continually give Saint Anne's Hospital the best scores in our region for patient experience. Here are our most recent patient experience scores, compared to other nearby hospitals and the Massachusetts average score: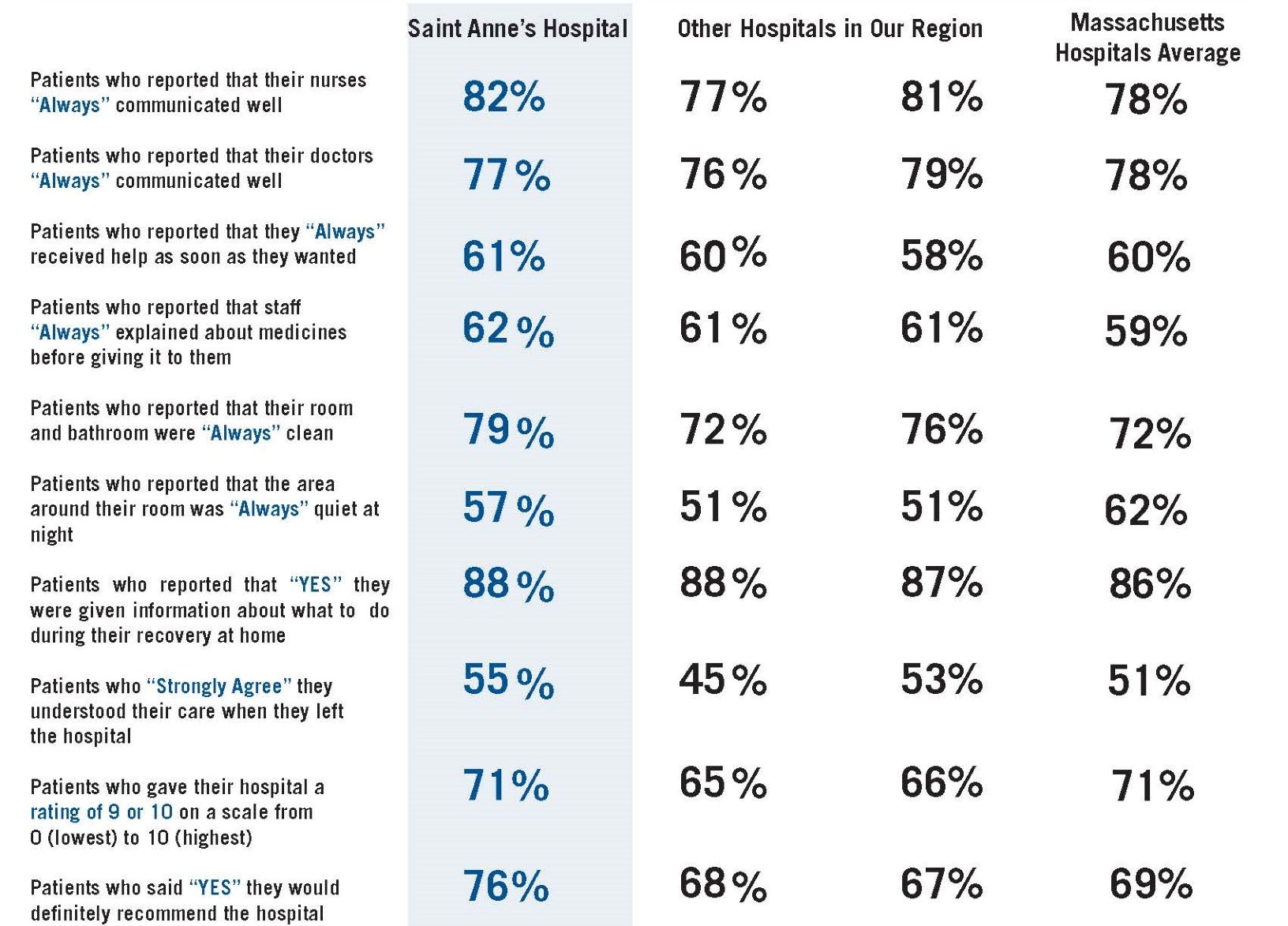 Source: U.S. Centers for Medicare & Medicaid Services (CMS) Hospital Compare, April 2023
The U.S. Centers for Medicare & Medicaid Services (CMS) requires hospitals to survey patients on their experience using the questions above (HCAHPS - Hospital Consumer Assessment of Healthcare Providers and Systems). The aim is to help improve hospitals' quality of care through easy-to-understand data on hospital performance and quality information from patient perspectives.    
How Does Saint Anne's Staff Create a Great Patient Experience?
Every staff member at Saint Anne's Hospital is committed to delivering a great experience to every patient. Watch these short videos to hear from some of our staff about how they contribute to a great experience for every patient.