COVID-19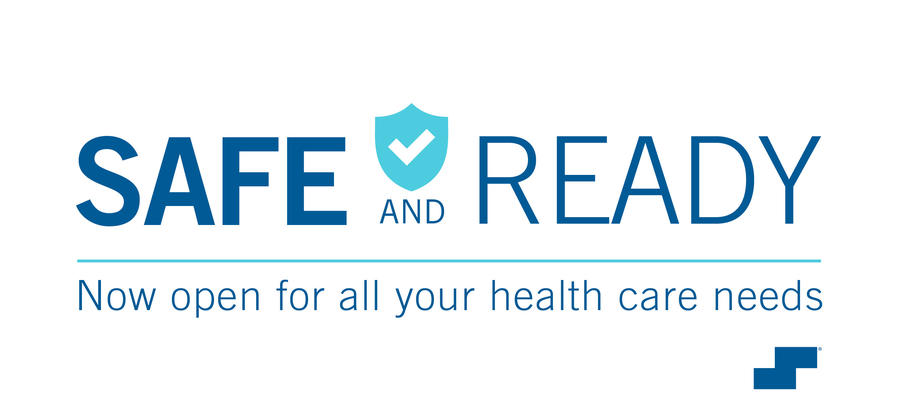 As COVID-19 continues to spread across the United States, Saint Anne's Hospital is fully prepared to care for our patients and our community. We are here, as always, to serve all patients. Our commitment to providing care for the ongoing health and well-being of our community is vital, particularly in times like these.
Hospital Reopening Announcements
Our clinics are open, elective procedures are being scheduled, and our Emergency Department continues to be a safe place to treat ALL emergencies. From serious conditions to aches and pains, your health care needs didn't stop. We know this. And now it's time for you and your family to get the advanced medical care you need.
Saint Anne's Hospital is taking additional, necessary preparations to ensure patients can receive compassionate care in a safe, carefully managed environment – with confidence and without fear.
Our Safe and Ready program consists of rigorous standards ensuring patient safety, confidence and convenience:
Expanded hours allow previously cancelled procedures to be scheduled as quickly as possible..
The Emergency Department is reorganized to be a safe place to treat all emergency patients.
A stringent cleaning policy has been implemented throughout the hospital.
A strictly controlled visitor and masking policy is required for patient safety.
You can rest assured that we have made the necessary preparations to care for you in a safe, controlled and professional way.
We're here, and we're ready to provide the care you need.
At this time, in general, patients may have one visitor at a time. All visitors must be screened for symptoms of possible COVID-19 infection. They also must wear a mask at all times and must perform hand hygiene before visiting a patient. 
Visiting exceptions:
Children under the age of 18 are not allowed to visit, unless they are the child of a patient. 
Except in unique circumstances, no visitors are allowed on our geriatric psychiatry units in Fall River and Stoughton. For more information, please call the Fall River unit at 508-689-3300, or the Stoughton unit at 781-297-1662.
Some exceptions may be made for compassionate care situations. These must be discussed case by case with our health care team. They will be happy to answer questions about specific situations.
For assistance to telephone a patient's hospital room or speak to a hospital department, please call the main hospital number: 508-674-5600.
Everyone on Steward properties must have a mask on, including patients and visitors. If you do not have a mask, you will be given one. This measure has been put in place for your protection, as well as the protection of patients and hospital staff. We ask for your understanding and appreciate your cooperation in our commitment to keeping our community safe.
Steward Health Care is committed to the safety, health and well-being of our patients, staff, and the communities we serve. We will provide additional updates as they become available. 
In the meantime, for more information, please contact your doctor or visit the Center for Disease and Control (CDC) Prevention website on Coronavirus.