Senior Adult Oncology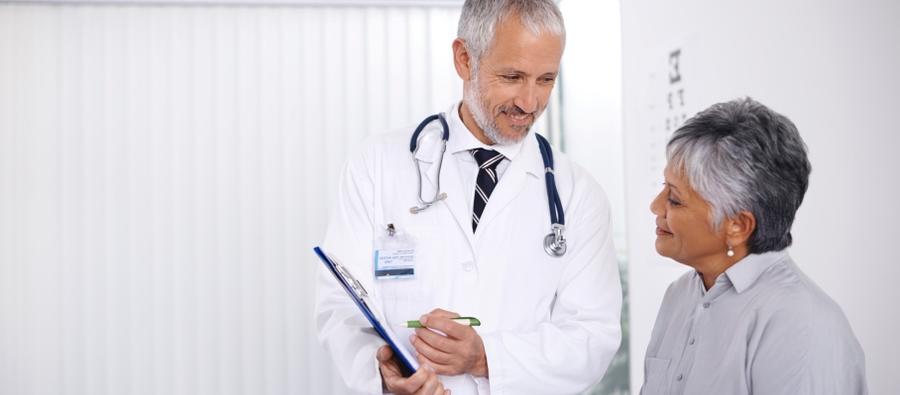 We are here to help you find what you need.
To meet the unique needs of older cancer patients, Saint Anne's Hospital Regional Cancer Center offers the region's only Senior Adult Oncology Program.
Our senior adult oncology team brings together expertise in treating older patients and assessing not only their cancer and overall health, but also factors related to their functional status.
The goal of the program is to ensure that senior adult oncology patients receive the appropriate cancer treatment based on age, physical function, other health issues and personal wishes. To that end, screenings and assessments are used to estimate prognosis and risk of complications and side effects during treatment.
A visit in the Senior Adult Oncology Program includes:
Physician consultation
Assessments by nursing and social work
Assessment of physical functioning, including activities of daily living and "Get Up and Go" testing
Depression screening
Nutritional assessment
Brief cognitive assessment
Review of medications
Our Senior Adult Oncology Program brings together the expertise of clinicians specially trained in caring for older patients with a cancer diagnosis, including medical oncologist Peter Ward, MD, who is also board certified in geriatric medicine. Dr. Ward heads a multidisciplinary team that includes oncology-certified registered nurses with special training in geriatrics, as well as a nurse navigator, pharmacist, social workers, dietitian, and oncology outreach program coordinator with certification as a senior fitness specialist and cancer exercise specialist.
Patients may be referred to Saint Anne's Senior Adult Oncology Program by their primary care provider or surgeon, or any provider involved in the care of a patient with a recent cancer diagnosis. 
Download our free brochure here.  To request additional copies, email [email protected].
Resources
Senior Adult Oncology Program Brochure

Older adults requiring cancer care often have needs unlike their younger counter-parts. Deciding on a plan of care involves input from the Senior Adult Oncology team, as well as the patient and, if desired, family members.