Saint Anne's Hospital Visitor Policy
Saint Anne's Hospital is restricting visitors for all patients. This includes all inpatient and outpatient areas, including the Emergency Department. Exceptions may be made only in extenuating circumstances. Visitors who qualify as exceptions must be screened for symptoms (cough, shortness of breath, or fever) or potential exposure to someone with COVID-19.
For assistance to telephone a patient's hospital room or speak to a hospital department, please call the main hospital number: 508-674-5600.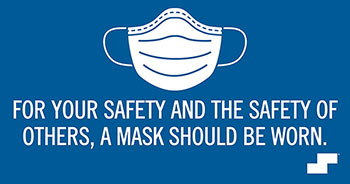 Everyone on Steward properties must have a mask on, including patients and visitors.
This measure has been put in place for your protection, as well as the protection of patients and hospital staff.
We ask for your understanding and appreciate your cooperation in our commitment to keeping our community safe.